Reviews and press for I walked into the silver darkness
"A fantastic, expansive and adventurous album from two master musicians. Unquestionably, one of the best albums of this or any other year."

- Anil Prasad, Innerviews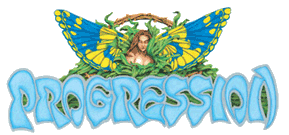 I Walked Into the Silver Darkness
Mark Wingfield; Kevin Kastning
Greydisc Records GDR 3508
"This is the second guitar duo recording I've had the privilege to review for Progression in the last couple of years, the other being Kangaralien. Both are exceptionally good. In some ways, though, Mark Wingfield and Kevin Kastning are more interesting in that they come from such different directions. In fact, the photo in the booklet shows them playing on opposite ends of the studio, as if to emphasize taht this recording is not just "double the pleasure, double the fun."

Wingfield plays electric guitar, the sound of which is processed and otherwise manipulated through digital technology. Kastning, on the other hand, is unplugged but in a unique way: he plays 14-string Contraguitar, six-string classical guitar, 12-string extended baritone guitar, and fretless guitar. The 13 tracks are completely improvised, representing an intriguing combination between the earthy (Kastning), and the ethereal (Wingfield). But rather than tugging at each other, they manage to complement one another, the way lenses of 3-D spectacles create the intended effect only when applied together. Overall, this mellow, captivating album recalls some of Pat Metheny's solo experiments."

-Jason M. Rubin

(score: 15 out of 16)
Progression Magazine (USA) Spring 2012 issue

I Walked Into the Silver Darkness
- Mark Wingfield; Kevin Kastning
Rating: Five Stars
"When motivating his keyboardist and producer, Robert "Babe" Irving III, to expand his talents to painting as he had, Miles Davis told him, "Music is painting you can hear, and painting is music you can see." Painting with sounds is the approach that guitarists Mark Wingfield and Kevin Kastning have taken on I walked into the silver darkness (Greydisc), which, according to the liner notes, represents their first time ever playing together.
Now if Wingfield and Kastning's "paintings" could be described here in artistic terms, abstract would be the obvious choice. But isn't that rather general? Instead, let's try pointillism, which is defined on dictionary.com as, "the technique of painting elaborated from impressionism, in which dots of unmixed colour are juxtaposed on a white ground so that from a distance they fuse in the viewer's eye into appropriate intermediate tones."
More musically speaking, reference points for this recording may include the guitar/guitar-synthesizer experiments recorded approximately two decades ago by John Abercrombie and Al Di Meola, especially on the classic release Tirami Su. Evaluated on its own merits, I walked into the silver darkness is an attempt to merge moods via two separate approaches that are heard together in an improvised setting: Wingfield's solos and samples float above, while Kastning stays grounded, providing a foundation, through his six-string classical guitar, fretless guitar and 14-string guitars. Kastning's explorations on the 12-string extended baritone guitar are also quite novel.
Upon first listen to the opening track, "Air distance transform," one might equate Wingfield's sampling sounds to those produced by the late Michael Brecker's electronic wind instrument. Then, later in the track, his sound segues to something resembling a trumpet. While the employment of technology may seem impersonal at times, the recording itself does have its natural moments, especially when Kastning's chording hand is heard as it changes positions on "From all the green around you."
(Let's dig these song titles for a minute: "Arch of unimagined bridges," "Into equilibrium hesitation," and "Scattered rain of sleep"! Are we, like, college educated or what? Okay. Back to the review.)
Wingfield and Kastning provide their most interesting interplay on "The sharp crucible of autumn." Their sounds jab and spar here and there, giving this track a somewhat nervous, jittery vibe, a welcome contrast from the recording's overall meditative, ethereal norm. As this disc progresses, the guitarists continue setting scenes and moods that also invite the listener to pick up their mental brushes and paint their own pictures. For "Long quiet transform of a thousand skies," the gentlemen employ much space to their advantage. This track really could be perfect soundtrack music accompanying a scene showing a lone, stranded traveler whose car has just quit on a deserted roadway at the highest of the hottest noon. The traveler walks and walks, while Wingfield and Kastning search and search, before he gets transformed via the former's solo to ...somewhere...mental... physical...or metaphysical...
Wingfield and Kastning are really at their maximum minimalistic best on "Scattered rain of sleep." This experiment--surprisingly the shortest track at less than two minutes—would really make perfect accompaniment sound design for Ken Nordine's Word Jazz. The gentlemen's explorations are given even greater suspense through effective uses of space and reverb.
For the closer, "Things left unspoken," Wingfield and Kastning deliver their best emotional performance. By keeping their expressions direct and simple, their abstract paintings in sound evolve into a ballad that actually tells a story from the heart. The longing feel achieved on this track makes it the best genuine emotional expression on an effort that, on the whole, could have used a few more."
- Jazzreview.com (US)
October 2011

I Walked Into the Silver Darkness
- Mark Wingfield; Kevin Kastning
Written by John Larocque

Greydisc GDR 3508

"This is a collection of original pieces for guitars. I found myself amazed at the range of guitar voices produced. A very extended palette of sound is due to the odd variety of guitars being played. There are conventional 6-string guitars but also we hear a 14-string Contraguitar, 12-string extended baritone guitar, heavily processed electric guitars and even fretless guitar. The sounds had me searching through the liner notes wondering what I was hearing. Wingfield and Kastning are surely pushing the envelope with this disc. According to the liner notes, an "open mind" is required to appreciate these compositions, which are all improvised in the recording studio by two extremely gifted guitarists who had not played together until the time of this recording.

Sonically, the recording is reminiscent of an ecm release, a mix of acoustic and electric sounds with a generous amount of spatial enhancement surrounding the sound. It is assembled in an interesting fashion, with some sounds very forward while some are quite distant. It isn't very natural sounding in that the reverberation times differ drastically, with very dry acoustic guitars often surrounded by heavily treated reverberant electric tones.

As a guitarist, I am forever amazed at the compositional aspect of the instrument. I learned how to play with a very tattered Pete Seeger method book about 40 years ago and learned the early American styles of flat-picking and finger picking, using a handful of basic chords, and have had a lifetime of pleasure working in that idiom. For most of what I play, I really only need a guitar that has the first five or so frets. When I hear "modern" guitarists who are pioneering sounds and musical textures, I am in awe of how they can express themselves by travelling through every region of the instrument, often with what seems like effortless abandon. This collection of original instrumental pieces will impress all guitarists, no doubt."
- The Whole Note magazine (US)


Kevin Kastning and Mark Wingfield:
I walked into the silver darkness
Júly 31. 2011. Mihály Czékus

"Due to our great guitar player, Sándor Szabó, a few years ago Kevin Kastning performed here in Hungary. Recently Kevin has came out with a new album. Kastning does not belong to the musicians who aspire to popularity. To understand his art the listener needs sensitive ears and an open mind. His musical attitude did not change in this album either.

On this new album Kevin plays 14, 12, and 6 string guitars. His partner is the electric guitar wizard Mark Wingfield who is well known from the international fusion scene. The album called "I walked into the silver darkness" contains 13 tracks.

When one starts to listen to this album, they might feel to be in a totally foreign world. In such a situation it is a very natural reaction that the listener tries to find stable points to hold on to something to orientate oneself. But after the listener realizes that the most secure thing to do is committing oneself to the music. The compositions like the Air Distance Transform, the Secret Density, the The Mirror of here and the An Image left Unseen will surely be a faithful fellow in this exploring trip. The Kastning/ Wingfield duo not only convince the listener of a very high level of guitar playing but also of deep philosophic thinking. The compositions build up of countless layers in such a magic way that in every relistening newer, other layers open up. The I walked into the silver darkness is the most remarkable guitar album of the first half of 2011."

Art and design: 10/8
Inner musical content: 10/9
Performance: 10/10
Sound fidelity: 10/9
Label: Greydisc Records
Website: www.kevinkastning.com

- HiFi Portal Magazine (HUNGARY)


Wingfield, Mark/Kevin Kastning: I Walked into the Silver Darkness

"Guitarists Kevin Kastning and Mark Wingfield both strive to transcend the traditional limitations of their instruments, albeit in very different ways. Kastning typically plays custom acoustic instruments such as 12-string extended baritone, 12-string alto, and his recently acquired 14-string Contraguitar. Wingfield eschews the typical magnetic pickups and amplifier in favor of digital technology that enables him to alter the attack, sustain, resonance, and other timbral characteristics of his electric, allowing him to, for example, articulate notes and phrases more like a horn or woodwind player than a guitarist" (http://www.cdbaby.com/cd/markwingfieldkevinkastni, 2011).

This is an amazing album of unique guitar sounds. If you're looking forward to hearing something completely different than anything in your record collection, this is the ticket. The two artists do drive their guitars through some incredible digital processes to create sounds unfamiliar to what you normally hear on guitar. They do a great job of balancing out the experimental playing with some traditional guitar playing alongside. The intermingling of the two sides provides a wonderful soundscape from which to relax and at the same time feel challenged to enjoy each element within the pieces. Well composed and engineered from start to finish. The production is brilliant, capturing each note and giving it its own presence. 'The Sharp Crucible of Autumn' was my favorite piece, but all of the tracks have their unique and interesting highlights."

Added: July 13th 2011
Reviewer: Mark Johnson
Score:


- Sea of Tranquility Magazine (USA)


"Kevin Kastning again shows his mastery with the guitar strings 12 and 14 after the introduction of this new album, titled "I Walked Into The Silver Darkness," in collaboration with Mark Wingfield (electric guitar and samples). Posted by Greydisc Records, both Kevin and Mark Wingfield Kastning have conceived this musical work as a new dimension of sound mind where the idea is perfectly identified with a musical structure and melodic essence of irresistible beauty. "I Walked Into The Silver Darkness" was recorded on 3 and 4 November last year (2010 in US) after being mixed at The Gravity Factory (UK), Greydisc has again become the label responsible for introducing these labels for jewelry music lovers in love with the sound of the guitar. Moreover, the excellent choice of "Untitled 1, 2007" by Artist Ken Browne on the cover of this album provides readers of Lux Athena Webzine that image fundamental cultural when by way of a language beyond words the true musical universe is contained inside. On hearing this extraordinary album from the echo can experience the pulsating activity reflecting the theme "Air Distance Transform", the spiritual serenity of the composition "From all the green around you" as a sound picture of the life force. Plunge into the musical experimentation of "The sharp crucible of autumn," or expand in the universal harmony "Long quiet transform Of a thousand skies," until the song "Secret Density" leaves them watching the chaos from the brink where did the primordial matter originate. The psychological outlook of those who will be seen from a distance so they can sense when the sublime song "The mirror of here" into your mind until "Scattered rain of sleep" takes our imagination beyond the psychological security that offers the rational. With the next song "What when winter comes" inspiring observe a shift in the conceptual evolution of album whose musical continuity will be strengthened as we hear the transcendental energy transmitted by the composition "Into equilibrium hesitation." Instead, it will be the subjects of "Arch of unimagined bridges" and "A dark unscathed" with which we enter the terra incognita of the unconscious, until the composition "An image seen through" we discover the magic that exists in psychological and analytical different perspectives with which we try to see reality, as a prelude to being the hypnotic song "Things left unspoken" as a magnificent closing of this impressive art work and wonderful music. "I Walked Into The Silver Darkness," a sublime album where talent and virtuosity, creative interpretation are perceived with absolute clarity in each of these sublime compositions. Enjoy it!"
- Lux Atenea (SPAIN)

I walked into the silver darkness
Mark Wingfield / Kevin Kastning

Available from Amazon.com

A review written for the Folk & Acoustic Music Exchange
by Mark S. Tucker

"In an interview with Kevin Kastning which saw print in Perfect Sound Forever a month or so ago, I broached the matter of possible electric work, which Kastning is disinclined towards, preferring acoustic axes. He did, however, reveal that he'd be working with England's Mark Wingfield, a gent wielding a highly idiosyncratic electric. I walked into the silver darkness is the result of that meeting and solidly in line with Kastning's previous somber, greymisted, geographically laconic oeuvre but with notable differences, literally scaling new heights sonically.

Wingfield, with the expanded pitch electronics can endow, leaps into sharply defined gambols and almost mephitic dances, sometimes fitful, other times abstractly weird, but the timbres and tones that his guitar introduce do much to pull entirely new dimensions into the brooding planets Kastning resides upon. Wingfield's of an ilk with John Abercrombie, Terje Rypdal, Bill Connors, and other fusion-meisters heavily invested in musique noir but more polymorphic, protean, and constantly reshaping his own sound more than that estimable bunch. A number of passages are highly reminiscent of Abercrombie's earliest and most incendiary work with Marc Cohen and Friends as well as those prized ECM slabs with Jan Hammer, but Wingfield finds no end of permutations that Abercrombie never did.

Kastning becomes Wingfield's acoustic Ralph Towner, weaving cobwebs, plateau catafalques, rolling layers of topography that flash by, erecting the milieus in which his partner's guitar keens, wails, ponders, screeches, sulks, wonders, and wanders. As ever, Kastning's tableaus are complex, fully fleshed while serenely melancholic, subject to subtly startling shifts, and evocative of climes largely unvisited by man, pure, wild, and stately but brooding, possessed of an intelligence beyond the human brain. I walked into the silver darkness is Kastning's most ambitiously differentiated CD to date, is as improv based as all his work, and may well prove to be the fulcrum upon which upcoming releases (with Alex DeGrassi, David Darling, Michael Manring, and others) turn as the guy strays into continents even he never tapped in all those strange predecessor journeys."
- FAME Reviews (USA)

"It's a very good match, and I think the album blends well two distinctly different voices. For this level of complexity, that's truly a "good marriage." It would be limiting to get too specific about the different worlds Kevin and Mark represent, but the musical tendencies are diverse clusters of influence. Kevin has a language of rich and complex colors that have to be mixed specially and can't be found in the normal color charts at the Standard Brands paint store. I'd bet there is some part Kastning's brain where very very specific and nuanced emotional territories are listed in the lexicon of chords. I believe his standard chord book includes many subtle colors other guitarists would like overlook as clusters. As my ear expands to fill the available music, I find this landscape lush and rich and subtle like the flowers they sell in Autumn, or the beauty of the "turning of the leaves" in that three weeks when flowers can't compete with that beauty. "A Dark Unscathed" is a little like Jimi Hendrix playing "The Star Spangled Banner" in a setting by Charles Ives for acoustic guitar or theorbo. There's a moment of dialogue in "Secret Density" that is just classic to me. Kastning plays a signature descending angular staircase followed by Wingfield descending the same staircase in his own signature swagger. Both descending declensions follow the same path and intention but one might resemble Nijinsky's elegant gate and the other Fred Astair's stair technique. Just gorgeous."
- Billy's Bunker (USA)

"Hi Kevin. Just wanted to thank you for the copy of your beautiful "I Walked Into the Silver Darkness," which I am enjoying very much. And thanks again! Best -- mm"
- Mike Metheny (USA)

"Dear Kevin,

It seems to me right now your are one of the most prolific composer guitar player.
This new album with Mark Wingfield is a milestone after a few decades of the very first electric/acoustic duos by Ralph Towner and John Abercrombie. I can say that we have a new reference in this segment of the guitar music field.
The music is really deep and beautiful, it is the music of the clear human soul. Not only this record but the whole style that this album represents is missing of the music world.
There are so many guitar players and they do and create nothing, only repeat others' notes.
I am very proud of you and Mark. Since you play your 14-string Contraguitar you have surpassed yourself musically and technically. Maybe you were born to play this instrument.
The partnership is just perfect with Mark. He is such an artist which exists in one copy in the world . His voice of the guitar is a perfect match to your orchestral sounding contra.
I am proud on you also for that this album is very organic; the compositions were born by real-time composing.
So I congratulate both of you. Great music in great spirit with great sound. I hope some other will follow this album.

Love and Peace,

Sandor"
- Sándor Szabó (HUNGARY)


KEVIN KASTNING & MARK WINGFIELD/I walked Into the silver darkness: "So, if Windham Hill didn't have that A&M distribution deal to deal with where they had to meet actual sales figures, you can bet something that sounded like this guitar duo would have turned up on their release list and further infuriated Will Ackerman as yet another bunch of scribes would have further called the Hill the American ECM. Like Ralph Towner when he makes one of his 'one for me' records, this set of guitar explorations is a set of sonic paintings, not of the impressionistic variety. A solid bet for non-electric rock guitar heads that like to explore, this is where art meets music in a very good way. Check it out."
- Midwest Record (USA)


"Mark Wingfield (electric guitar) and Kevin Kastning (14-string contraguitar) compose otherworldly, abstract and interesting works, some pieces reminiscent of John Abercrombie.
File: Classical/avant-garde composers: Wingfield & Kastning"

-WRUV-FM (US)

"Dear Kevin!

On Friday I received the CD from you... thank you very much! It was a great gift to me, for what I was waiting for since I listened to the recording at Sándor's studio.
Today I had enough relaxed time to listen to it... as I expected before, it is really a new milestone in guitar music! It is a wonderful balance between the honey-sweet electric guitar sound and language of Mark and between your high definition acoustic guitar sound and ultra modern polytonal musical concept... bravo! One of my favorite CDs! :-) There is no other in this direction such as yours...

Thank you Kevin!"
- Roland Heidrich, Classical Guitarist (HUNGARY)

"Kevin,
thank you for this beautiful recording with Mark - you´ve created a great "soundbody." He is a perfect partner for you - the mixture of natural acoustic sounds and the strange great electronic sounds leads you to new horizons.....

All the Best,
Claus"
- Claus Boesser-Ferrari, Guitarist (GERMANY)


"Prolusion. "I Walked Into the Silver Darkness" is a joint collaboration between UK guitarist Mark WINGFIELD and US guitarist, composer and instrument creator Kevin KASTNING; both of them are well established instrumentalists and performers, the former best known for his involvement in jazz, the latter for his works in contemporary classical music.

Analysis. One of the peculiar aspects and challenges one encounters when writing about music is how personal taste influence the manner in which one regards any particular production. One can try to objectify a number of aspects about any given album of course, but by and large everything comes down to personal taste. One man's rock is another man's diamond – what is intriguing and tantalizing for me may be plodding and tedious for someone else. Some creations will divide writers more than others of course, in particular if they explore a style or expression that ultimately will cater for a niche audience. And I suspect this disc suits such a categorization quite well. There are many fine aspects to pull to the front when exploring this album. Mix and production are of high quality throughout, and the instrumental performance reveals skilled instrumentalists, just as able to explore the subtle nuances of their instruments as they are in covering performances of a rather more challenging and technical nature. Their chosen style comes across as rather unique too, familiar sounds utilized in somewhat unusual combinations with an end result that isn't quite like anything I've encountered previously. It's a production I know will find a lot of praise by many, but I can also easily understand why someone would pull out a long string of negatives about it. Improvised pieces for dual guitars are what this album is all about, with a single approach explored extensively throughout the 13 improvisations included. Kevin Kastning provides the foundation with his acoustic guitar, mostly staying put in the mid-tone register, with occasional use of the darker notes in the register. Gentle wandering passages, brief moments of pace-filled instrument runs and sections with slower, plucked and frequently resonating guitar notes sum up the level of variation, sometimes using all of these subtle variations within a single number and at other times opting to explore one of them in depth, most times with a delivery that does bring associations towards jazz music. Contrasting his exploits is the electric guitar of Wingfield. Careful, resonating light-toned notes and slow, longing guitar soloing with a crying sound forms the main perimeters of his contributions throughout, with occasional lapses towards plucked notes, on a few select cuts resonating, twisted feedback is used to good effect for a darker, more noise-oriented texture, Wingfield to a much greater degree than Kastning with a delivery that comes with automatic associations towards jazz and fusion. The improvisations as such tend to be rather one-dimensional. Dampened, ambient excursions exploring a given mood and atmosphere, rarely developing in any direct manner. Melancholic yet beautiful, sadly longing pieces that end as they start, carefully exploring a single mood with subtle alterations in delivery in a very in depth and thorough manner. By and large this CD in itself is a thorough excursion of such moods as explored by the set instruments at a certain level of pace and intensity. Very much alike in sound, most would probably be described as pretty much identical by those who don't have a deep interest in music – the perfect soundtrack for scenes of dark and desolate movie scenes where the mood is to be sad and melancholic rather than threatening and brooding.

Conclusion. "I Walked Into the Silver Darkness" is a CD that most likely will appeal to a limited audience. If you enjoy improvised music with guitars only, are intrigued by dual combinations of acoustic and electric guitars and have a special interest in pieces of that kind with a careful, dampened expression you might want to take notice, especially if you like jazz, and in particular if you're a guitarist yourself. Much the same goes for those who are into ambient music that aims to explore moods of sadness, longing and melancholy."

OMB=Olav M Bjornsen: February 21, 2012

Progressor.net (UZBEKISTAN)



I Walked Into The Silver Darkness

a Studio Release
by: Mark Wingfield - Kevin Kastning
Release Year: 2011

Added To Proggnosis on: 22 Sep 2012
by: DBSilver

"Listening to I Walked Into the Silver Darkness we get some very slick guitar improvisations (as much as I can tell) that, on the most part, I would qualify as dark ambient music. Mark Wingfield and Kevin Kastning certainly are gifted and talented guitar players to be able to produce such a high level of instrumental music. Also, the production of this CD is just great. Listening with my headphones, I was blown away by the sound quality on this record.

However, most of the pieces on I Walked Into The Silver Darkness are not easily digested by the listener. I would make references with the more experimental and ambient works of Robert Fripp and David Torn to give a general idea of what to expect here.

Those into experimental improvised music should certainly give Mark Wingfield and Kevin Kastning a try, because their new CD can easely be compared to those of the more famous musicians I mentioned in this review."
- ProgGnosis Magazine (USA)
November 2012