Reviews and Quotes for An Illustrated Silence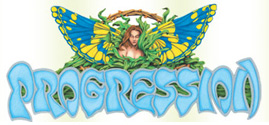 An Illustrated Silence

"Guitarists Mark Wingfield and Kevin Kastning return for more quietly intimate, eclectic, and highly unorthodox guitar duets. Wingfield is credited with electric guitar, samples, and live electronics; Kastning supplies 14-string Contraguitar, 12-string alto guitar, and classical guitar. All is carefully played and meticulously, pristinely recorded (finger-slides along the strings are captured at a volume matching the notes themselves).

What you get from this highly impressionistic material rests exclusively with your view of music sans melody/immediately apparent structure. Intrigued, irritated, or inured, you'll figure out pretty fast how "An Illustrated Silence" tweaks your sensibilities. Some track titles hint at the nature of these experimental paths seldom traveled: "Distant Call of Knowing," "soundlessly Drawn," "An Obverse Unknown" .... Pretty wide-open stuff, performed live in the studio with no overdubs. Worth checking out if you're comfortable receiving the unexpected with an open mind open ears."
- Progression Magazine (US)
Fall/Winter 2013/2014

Mark Wingfield & Kevin Kastning
An Illustrated Silence

(Greydisc GDR 3513. CD Review by Chris Parker)

Guitarists Mark Wingfield and Kevin Kastning attracted a host of rave reviews for their previous album together ('extraordinary beauty', 'fantastic, expansive and adventurous', 'sublime') and this duo recording contains seventeen reasons why. Completely improvised, but not strictly 'free' (Wingfield explains: 'The music required that we both react spontaneously to literally everything the other played in a continuous fashion with the underlying aim of playing music which sounded like a composition'), An Illustrated Silence sets Wingfield's searingly eloquent electric guitar against the astonishing plethora of sounds obtained by Kastning from self-invented instruments such as the fourteen-string Contraguitar and twelve-string alto guitar, as well as the more conventional classical guitar.

The resultant album may have been produced spontaneously with no overdubs, but – such is the closeness of the musical rapport between Wingfield and Kastning – it does evince all the assurance and poise more commonly associated with composed material; indeed, such is the aptness and cohesiveness of the music that it is impossible even to differentiate between 'lead player' and 'accompanist' on particular pieces.

The accompanying publicity promises 'new acoustic landscapes of imagination and deep introspection', and that is a pretty accurate description of what Wingfield and Kastning deliver throughout an intriguing and consistently gripping set.

- London Jazz Times (UK) July 2013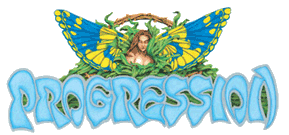 MARK WINGFIELD/KEVIN KASTNING
An Illustrated Silence
2012 (CD, 62:45)
GREYDISC GDR3513
An Illustrated Silence contains 17 interesting, completely improvised dual-guitar sketches. Englishman Mark Wingfield and American Kevin Kastning exhibit incredible intuitive chemistry as they resonantly proceed along parallel planes in perfect synchronization.

Kastning mans the acoustic side on classical guitar as well as 12-string alto guitar in various tunings. His main instrument for this session is the 14-string Contraguitar -- pitched a full octave below standard guitar, with the low four strings tuned same as a bass. (It peaks at high A). Wingfield plays electric guitar with a hex pickup supplying a separate signal to each string enabling him to trigger synths and samples.

The music is typical of ECM-label fare; airy and angular, sparse yet rich. Imagine Terje Rypdal jamming with Alex de Grassi. Kevin picks and plucks chords almost in harp-like fashion while Mark's electric surfs overhead in perfect unison. One or the other occasionally will flaunt nimble shredding ability in clean, fluid bursts, but always in context of the piece.

The overall feel of An Illustrated Silence is engagingly contemplative, with a few ambient moments tossed in. This sophomore outing expands on the duo's debut. (Warren Barker)
- Progression Magazine (US) Spring 2013


KEVIN KASTNING / MARK WINGFIELD
An Illustrated Silence
(Greydisc)


"Over the past few years, American guitarist Kevin Kastning has emerged from being a relatively unknown artist to making a name for himself as both a rising guitarist and a musical conceptualist / visionary. Kastning's recent releases include 2012 CD titles with long time partner and co-guitarist Sándor Szabó as well as a second CD release with U.K. fusion guitarist Mark Wingfield. Recorded at the end of 2011, An Illustrated Silence captures the guitar duo of Kastning and Wingfield in stellar form, improvising and sonic surfing on a wave of improvised acoustic / electric harmonies. Even though the notes fall right where they should, make no mistake about is, An Illustrated Silence is angular and scales some impressive sonic glaciers. Wingfield's horn-like electric guitar embellishes Kastning's intricate acoustic Metheny meets Fripp type sonic fretboard extrapolations. Back in the 1970s Kastning would have fit in perfectly on the ECM label or some other arty European label, but as it stands, he's creating a wealth of guitar instrumental music on his own Greydisc label while recording under his own name. Commenting on the release of An Illustrated Silence, Kastning adds, 'Mark and I have a very strong chemistry, something akin to subliminal communication when performing,' with Wingfield stating, 'I was very interested to see if the chemistry of the first album was a one-off or if it would still be there the next time we played together. I had a strong feeling it would be there. When we started recording, if anything, I felt the chemistry was even stronger on An Illustrated Silence.'
Even though all the music on An Illustrated Silence is completely instrumental, the sound and vision Kastning and Wingfield create on their second album together is simply awe-inspiring and will leave you speechless."
- Music Web Express (USA) November 2012

An Illustrated Silence
Mark Wingfield / Kevin Kastning

Greydisc Records - GDR 3513

A review written for the Folk & Acoustic Music Exchange
by Mark S. Tucker
(progdawg@hotmail.com)

"Kevin Kastning keeps expanding as a guitar phenomenon, and the names more and more frequently catching his performances or sitting down to play are rather daunting, recently including such luminaries as Steve Hackett (Genesis) and Dominic Miller (Sting), the latter of whom Kastning has toured with. More, the list of critics who rate his CDs among the best-of-year, year after year, is rapidly running out of notebook space. Then there's Mark Wingfield, who's likewise mounting in repute as he tours and records with jazz and classical music names like Thomas Stronen, Kate Ryder, Iain Bellamy, and others. The two are mavericks and constantly innovative, Kastning with renovated and invented guitars and Wingfield abandoning conventional amplifiers in order to fine out his sound, which oscillates between Terje Rypdal, John Abercrombie, Pat Metheny, early Bill Frisell, and of course himself.

An Illustrated Silence is the second collaboration between the two and carries a sharper definition than the last. Neither of these guys, though they embody distinctive modes, sits still for very long. Kastning plays his customary all-acoustic dark moody atmospherics while Wingfield mans the electric and live electronics. Sometimes this results in a highly incidentalist piece, as in Ultima Thule No. 1, a song that could have been fitted to The Exorcist or Blair Witch Project, but more frequently dwells in a misty miasmic entablatures of lost byways, abandoned cities, and querulous eventides.

Released by the painstaking Greydisc label, the recording is both rich and barren, empty and chilling when called for or elastically three-dimensional, allowing ears and mind room to stretch out, imagination a somber playground. Soundlessly Drawn is surprisingly melodic…at least insofar as any of Kastning's songs or duets can be said to be so—though of course of a laconic nature and emotionally downtone, pensive, brooding. The CD is over an hour long, that's the norm, and, as ever, an immersion in worlds both familiar and alien. As much as any film, it provides fertile soil for the listener to wander and witness, thrall to dimensions too often otherwise absent in the arts."
- FAME Magazine (USA)

Mark Wingfield and Kevin Kastning: An Illustrated Silence

"'An Illustrated Silence', is the latest album from expert musicians, Mark Wingfield, on electric guitar, and samples, and Kevin Kastning, on 14-String Contraguitar, 12-string extended baritone guitar, classical guitar, and fretless guitar.

This is a wonderful album full of subtle and light instrumental mood themes on guitar. The two guitar professionals that come together on this collaboration fill the room with light and sound that will at times bend and at others sooth your ears as new and interesting sounds drift through the air."
- Sea of Tranquility (USA)
January 2013


Mark Wingfield - Kevin Kastning: An Illustrated Silence
Label: Greydisc Records (USA)

15. November 2012 by Mihály Czékus

"The titles of the American guitar player Kevin Kastning's albums are already exciting things to think on, to know what inner images are recalled from the subconscious of the listener. I think this album with Mark Wingfield has also a very inspiring title: An Illustrated Silence. This is the second album from the Kastning/ Wingfield duo. Their first album was I walked into the silver darkness.

In the new album, Kastning partly follows the usual conception which means that there are several pieces in the repertoire where the theme is lighted from different aspects. The titling of such pieces like Ultima Thule No. 1 and No.2, as well as the Tramontane I-II-III series shows this concept. This is a usual way of working up a theme in almost all the Kastning albums. However in this album we can experience something unusual: the length of the compositions. In previous works, the duration of the pieces were significantly longer, around seven minutes in average but in this album we find 17 pieces, and only two of them are more than five minutes long.
Kastning's music can expresses inner images that cannot be expressed in other ways. Thoughts, energies, emotions are streaming in an organic structure where we can feel the intelligence. The deep structure of the An Illustrated Silence conveys the listener to their own subconscious. Though the basic energy system of their music is given by the voluptuousness, its form is coming of the cult which is so strong that sometimes covers its starting point.

This album reflects a special vitality which can really grab the listener in a very intense way. While the music creates a special universe, a separate reality, we can always feel that the perceived universe is in ourselves and the music is in unity with our inner world. When listening to this music, I feel like being part of a very rare and special natural phenomena.

This music from the Kastning/Wingfield duo is for people who long for something that surpasses the usual music experiences."


- HiFi Portal Magazine (HUNGARY) December 2012



"Kevin,

An Illustrated Silence, the new album with Mark, is a masterpiece... we'll get to feature both CDs soon...you guys have really filled a niche!

Thank you!"

Music Web Express 3000 Magazine (USA)

"KK,

Love the new record (An Illustrated Silence). Frisell meets Fripp for an aperitif served by John Themis as Pat Metheny sits at a nearby table and looks on in envy.

Very best,

John La Grou"

Millennia Music & Media Systems (USA)

"Hi Kevin,

Received the new album "An Illustrated Silence" today, thank you so much and just listened to it now.
Beautiful album again send my regards to Mark.
Album cover looks great and suits the vibe perfectly.

All the very best.
Ken"
Ken Browne (IRELAND)

"I am just listening to the An Illustrated Silence. This is a very well structured nice material, with interesting sound effects. Congratulations for both of you! Musically it is a step ahead. The sleeve is one of the most beautiful I ever seen in black and white.

Your new album recalled a lot of nostalgia in me. I remember the time when I met John Abercrombie's and Terje Rypdal's music. This album is a very high level continuation of that direction.

Yesterday I listen to the An Illustrated Silence again. It is a very very beautiful album and really a big step ahead, compositionally, and musically. My congratulations also to Mark. I hope this album brings success for both of you. The point is that I love this album a lot!"
- Sándor Szabó (HUNGARY)


"Hi Kevin,

An Illustrated Silence is again wonderful music, great interplay, beautiful sounds."
- Gilbert Isbin (BELGIUM)



"Hi Kevin,
Just a note to say thanks for the copy of "An Illustrated Silence." Another beauty from you guys!"
- Michael Manring (USA)