Reviews and Quotes for In Stories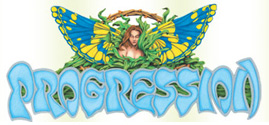 "This album invokes new landscapes of imagination and deep introspection using a palette of newly invented acoustic guitar-family instruments and individualistic electric guitar sounds to evoke a stunning beauty." So states the press release accompanying this duo's latest trek into improvised musical dialogue.

While most everything they commit to digital is unplanned and unpredictable, American acoustic alchemist Kevin Kastning and British mate Mark Wingfield draw from established practices on In Stories, their fourth album together: Wingfield provides sinewy resonant electric lines often assuming (by tonal default) a lead role, while Kastning plays his clever foil on 36-string Double Contraguitar, 17-string Contraguitar, 12-string Alto guitar, and 6-string classical guitar.

Or, so it might seem. Closer attention to what each is playing, apart from how their respective instruments sound, suggests neither musician dominates these spontaneously rich "conversations." Wile some tracks sound busier than others, the prevailing mood is reflective/meditative, occasionally quizzical, sometimes dissonantly stroppy. Cryptic track titles such as "Halcyon Mist Unknown," "First Luminous Turning," and "Inversion Nocturne Mirror" characterize more than one might guess."

- Progression Magazine (Issue 67 - Spring 2015)
(John Collinge)

"Thanks so much, Kevin. Your new CD In Stories is outstanding on all levels. And the recording quality... wow. My sincere compliments to you and also to Mark. I would love to see/hear this duo live someday. Such a concert must be quite an emotional journey.

I am also quite anxious to play this music on the pontoon at sunset, but I just pulled on the boat's cover for the winter, so... next summer for sure. And many more times here at the house before that. Beautifully done.

Thanks again.
Well done."
– Mike Metheny (US)


KEVIN KASTNING-MARK WINGFIELD/In Stories: Just when you were wondering what this guitar duo was going to do next to keep the accolades coming, thinking they might have thought themselves into a corner, they come blasting back to the front with a set that out ECMs ECM. Not your typical guitar album for a Sunday afternoon, but not jazz from hell either, the duo blows the roof off the sucker with some world beat moves that are also other worldly. The perfect place to start if you want to take a journey to the heart of the strings, this magnificent duo are the tour guides of choice. Real music for real musos.
– Midwest Record (US)



Kevin Kastning & Mark Wingfield — In Stories
(Greydisc GDR 3521, 2014, CD)

by Peter Thelen, Published 2014-11-27

Guitarists Kevin Kastning and Mark Wingfield are no strangers to collaboration, In Stories being their fourth since 2011's I Walked into the Silver Darkness. Their music is largely improvised, introspective and atmospheric, winding through multi-dimensional labyrinths of brightness, shadows, and muted colors, exploring a multitude of sonic landscapes. The two players commute telepathically, each supporting the other in alternating roles that seem to morph from one measure to the next, following dreamlike visions that hint at an alien and surrealistic beauty. Across the thirteen tracks, Kastning plays three custom-made acoustic guitars – a 36-string double Contraguitar (two necks, 18 strings each in 9 pairs), a 17-string Contraguitar (all strings paired except the lowest), and a 12-string alto guitar. For the interested, please check out Kastning's website where these three and many of the other custom made guitars in his arsenal, as well as their tunings are exhaustively detailed. Throughout the proceedings, Wingfield plays electric guitar, often complemented with e-bow, whammy pedal, and other exotic effects, yet manages to keep a fairly clean tone throughout, eschewing a lot of unnecessary distortion, making for a truly splendid and complimentary lead sound against Kastning's rich acoustics. The third member of this duo is the studio itself, with subtle reverb and atmospherics that fill the spaces and bring warmth to the project. There's a lot here to recommend to the adventurous listener, though for just over an hour one will be immersed in a completely new world with its own unique musical vocabulary.

– Exposé Magazine (US)

In Stories
Kevin Kastning / Mark Wingfield
Greydisc Records - GDR3521

A review written for the Folk & Acoustic Music Exchange
by Mark S. Tucker
(progdawg@hotmail.com)

I'm rapidly running out of adjectives and adverbs when it comes to Kevin Kastning and his many team-ups with top-shelf musicians, and In Stories is his latest re-alliance with Europe's highly impressive Mark Wingfield. However, if you might imagine my linguistic claim of failing language to be a writer's foil for sloth, then merely listen to the opening cut, From the Passing of Summer, and see if you can embody what's occurring and do so in mere semantics. Good luck. Following the year's earlier astounding disc with Carl Clements, Watercolor Sky (here), Kastning and Wingfield take a left turn and head for abstract territories so profound yet so literate that parallels are impossible to draw. Even Steve Hackett was wow'ed by Kastning's techniques, and Wingfield has been commissioned more than once for classicalist pieces, though In Stories is neither progrock nor classical.

Listen, for instance, to the latter's subtle, damped, slowly variegated power-down at the 3:00 mark in Passing of Summer, Kastning going quiet to let the interlude tread its course, Mark's passage re-stated more emphatically as the track closes, following Kevin's assorted boomings, percussionistics, and Florentine strumming, every inch of the eight minutes completely improvised, as are all the cuts, in unnervingly sympathetic telepathies. Along with free jazz, prog, the avant-garde, and various other boundary-pushers, this CD is about as progressive as it's possible to get, yet simultaneously baroque and pre-Raphaelite by way of Roualt and Ernst. Wingfield favors a beyond-the-pale Rypdalian approach throughout the disc and some of Kastning's oddments and punctuations become Morphogenetic, in A Distant Chime and Longing particularly, but that's just the beginning.

It's rather amazing that, despite a prolific catalogue, none of the songs or passages from any Kastning releases have been inserted into science-fiction or horror movies. Many movements here would have accented, for instance, John Carpenter's rivetingly eerie reworking of The Thing to perfection, put the core of the chill to an already frozen landscape, expanded auxiliary cerebral effects. Needless to say, this isn't music for sharing unless you have some extremely brainy friends. It's much more a pensive, brooding, reflective set of alternate states without need of drugs. So, f'Godsakes, don't play In Stories as background music when you and the wife have the in-laws over for dinner and sherry. They'll think you're insane and hustle their daughter back to Sheboygan with them, posthaste. That wouldn't be good!…though, it'd certainly give you plenty of time to immerse yourself in this uniquely sublime aesthetic experience.
– FAME Magazine (US)


In Stories
Kevin Kastning & Mark Wingfield
Sonically surpassing the 2013 CD release of Dark Sonatas, the CD release of In Stories is the 2014 recording by the guitar team of Kevin Kastning and Mark Wingfield. With the release of In Stories, both Wingfield and Kastning embark on a new sonic journey and explore the lighter shade of their sometimes dark and exploratory sonic musings. From the following mwe3.com interview with both guitarists, Kevin Kastning explains, "At the outset of the recording sessions for In Stories we set out to do something very different from Dark Sonatas. Some of the previous albums had pieces that contained a very slight lyrical element. By lyrical, I mean more of a clear linear melodic content. None of those were predetermined; they just turned out to have a slightly more lyrical direction than our other work, which, as you know, is usually more dense and angular." By employing this slightly different tact, the music on In Stories achieves a new sound that this team of existential guitarists are well known for." The In Stories CD booklet features some intriguing liner notes by Mark S. Tucker, who makes some interesting points about their music, describing the approach here as 'improvisatory compositions, vistas struck from rare elements, shifting and evolving at a moment's notice.' Writer Tucker also accurately points out that the music of Kastning and Wingfield is quite hard to describe by using mere words. Using state of the art guitar setups—merging Kevin's guitar arsenal highlighted by his revolutionary 36 string Double Contra guitar and Mark's ever increasing range of high-tech 21st century electric guitar sounds and computerized sonic enhancers—In Stories is clearly the most illuminating CD yet from these two dedicated fretboard explorers. Making sonic breakthroughs is par for the course on every album from each of these unique musicians, yet In Stories is in and of itself a sonic marvel that stretches boundaries for 21st century guitar.
– Music Web Express Magazine (US)


In Stories (CD)
Kevin Kastning & Mark Wingfield
The American guitar composer and guitarist Kevin Kastning belongs to the most creative musicians of the world. After a few month of finishing and introducing his previous album called Watercolor Sky, recorded with Carl Clements, he started to work on new recordings. The new album is released by the American Greydisc Records titled In Stories, and Kastning's partner was Mark Wingfield this time. The two musicians regularly collaborate with each other which is based on friendship and a great chemistry in playing and composing. They have produced three great albums so far, and this new one is really different from the previous recordings. The new CD can be considered as the spiritual continuation of the Dark Sonatas released in 2013. The main difference I can hear the between the last and previous album is that in this music I feel more "light". Both albums' goal is to lead us to the deeper realities of our existence. The Dark Sonatas shows its darker aspect; the In Stories represents the lighter aspect, and they somehow belong together.
13 compositions makes the about one-hour long album and all the compositions are by the two musicians. On the album we can find longer compositions like the 8-minute long "Halcyon Mist Unknown" and the 7-minute long "A Distant Chine and Longing"). The titles like the "Shadow Linger Dispersal", the "Of Phantom Symmetry", and the "Inversion Nocturne Mirror" suggests to the listener, that they bought a ticket for experiencing the higher mental dimensions. The stream of the music is slow, it lets time to the mind to form out the individual inner images in the listener, giving possibility to explore the smallest details and receiving the impulses.
As I can express only my subjective impressions from this music, I can say that the key composition of the album is the "A Voice In Light" . I feel a strong symbolism between the sound and the light and I think the main goal of the two artists is fulfilled in this piece. They managed to bring up something from their soul and shared with the listener to bring them to a higher mental resonance.
Though the pieces are really complicated, Kastning can present them with an amazing lightness and elegancy, using his never-before-seen monster guitars. Knowing the previous two albums and listening to the new one, I feel that that Kevin and Mark make a very sophisticated duo and they have endless energy to continue.

– Ekultura webzine (HUNGARY)


Kevin Kastning – Mark Wingfield: In Stories (CD)

"In their quest for the sublime in both the musical composition and instrumental performance, Kevin Kastning and Mark Wingfield released in November 2014 his new album "In Stories" by the prestigious label GREYDISC RECORDS in this beautiful CD edition. Decked out in a deep and emotional photograph by artist Chris Friel, visual aesthetics of the cover image evokes the bleak existence of time in his elusive communion with reality. A brief stay in the memory impaired emotional condition that attracts us and turn us away from that world. Consisting of thirteen magnificent tracks, "In Stories" is an extraordinary album that will fascinate music lovers readers Lux Athena Webzine related to music with soul and spirit, inviting us to hear this outstanding instrumental performance starting with the summer-themed "From the Passing of Summer" and its languid tempo where protracted electric guitar tones find their perfect instrumental setting, subsequently appearing in "In Stories Without" a composition with echoes of passages of sound mingling with experimental spirit in "Bound Evening and Still," increase complexity in this melodic dance on two sound levels. With "Halcyon Mist Unknown" the entry into more expansive and mysterious musical atmospheres will not wait, reaching inward in "A Season While Fading" as song of immutability while everything becomes dark to throw us into the vastness of vacuum in "Shadow Linger Dispersal." Instead, the song "A Distant Chime and Longing" will be presented with the warmth of a glowing and flickering light frequency seeking a stillness that is only found in the magnificent composition "First Luminous Turning" and will reaffirm the "Second Luminous Turning" to return to the inward emotion in the material plane and universal temporal in "Of Phantom Symmetry." With sensitivity stimulated during the hearing of delight in the track "A Voice in Light" as virtuous life sound recreation not of this world "Nocturne Inversion Mirror" perseveres in that emotional artistic place so close to the variable nature of the Self in a world of constant change before emptying into the silent musical vision reflected in "The Line to Three" in a completely unobstructed action and human presence as a nearby state land to the virtue by which we arrive at the conclusion of this extraordinary album. "In Stories" brings feelings permeating each of these songs performed with the authenticity of the existing emotional synchrony between these two great musicians. Enjoy it!"
– Lux Atenea webzine (SPAIN)

© 2014 Suigeneria Music [BMI]