Perspectives: Reviews

Perspectives: Kevin Kastning & Sándor Szabó (Greydisc)
"Avant-garde Hungarian classical guitarist/composer Sándor Szabó has been performing improvised acoustic genre mash-ups since 1980. Kansas-born experimental acoustic guitarist Kevin Kastning has recorded prolifically both solo and with the likes of Michael Manring and Carl Clements. Together, they have assembled nine tracks of jaw-dropping proficiency, beauty, and .... unrepentant weirdness.

Not content with a mere six strings each, Szabó plays 16-string classical and Contraguitars while Kastning works a 36-string Double Contraguitar of his own invention, which at turns sounds almost like a combination of harp and Chapman Stick.

Opening track "Exordium" is a lush and relaxing acoustic journey, setting you up for a hard left turn into tension-filled "Fenestram Lumen" sporting tritones galore. Later on the downright creepy "Poesis" feels like an excerpt from a horror movie. Closing cut "Altum Valeo" is positively baffling in its insistent discordance and oddly soothing charm. In cases where the guitarists appear to be playing musical hide-and-seek a la "Geminus," "Vitrum Hyalus" and elsewhere, it takes multiple listens for the seeming randomness to perceptively coalesce.

Those with a taste for complex and challenging acoustic music will find this a rare delight."

-- Progression Magazine (US)
Issue No. 70; Autumn 2016


V E R I T A S V A M P I R U S
KEVIN KASTNING / SANDOR SZABO – Perspectives (2016 / Greydisc) by Mark Tucker

"With no intention of staunching the prolific outflow of his wondrous guitar-based works – solo, duet, and in trio – Kevin Kastning has just issued this latest, Perspectives, once again with accompanying frets wizard Sandor Szabo, and, as ever, it's a masterpiece of pre- and post-modern literacy in sonic entablatures. But, yo, in case readers might think mine to be solely a personal enamorment along with a few other crits – well, a lot of them, actually – consider this: any number among over 200 of Kevin's highly abstract and Impressionist/Romantic/avant-garde compositions have been performed annually since 2001 by the London Chamber Group. Top that, John Petrucci!

While Kastning's team-ups with other stringbenders are frequently deliciously Towner / Abercrombie-esque, his work with Szabo is actually, especially here, like two Towners mirroring one another. As I've said perhaps one too many times, I've seen in concert some of the greatest ever to walk the Earth – Hendrix, Fripp, Srinivas, SRV, Gilmour, Latimer, Howe, and many others – but four of the most astounding experiences included the incomparable Ralph (Oregon at Royce Hall and The Wiltern, Towner & Abercrombie at Hop Singh's, and Ralph solo at McCabe's) wherein a form of non-drug ecstasy took over, decorticating consciousness, leaving my crusty critic's keister a gibbering drooling chela. Thus I fear ever attending a Kastning / Szabo gig: I don't think my heart could stand that much bliss.

His and Sander's work is pure inventive genius, on the spot, in the moment, with not a single note out of place ever. Should you desire a paramount example, click into "Albus et Albus" and be enlightened…though, really, any cut in this 54-minute collection will do just as nicely, and if you favor the spacey, try the follower, "Conspicuum". It's not alone either: strange, somber, plaintive, ambient, transcendent imagery abounds endlessly, cut after cut, everywhere in Perspectives. Pretty soon, you're lost in a transition sphere intersplicing dark Earth pastorals with alien vistas.

I've only ever encountered the like in actual environments in the Colorado Plateau's redrock country. Having hiked as much of it as I could over decades (Grand Canyon [11 times], Zion, Virgin River, Bryce, Natural Bridges, Goblin Valley, Arches, Canyonlands Islands in the Sky, Goosnecks of the San Juan, Kodachrome Basin [no shit!, some mercantile idiot named it that], San Rafael Swell, Calf Creek, Cedar Breaks, hell, I could go on for pages!), they're the sole experiential equivalents of the musics presented by Kastning and compeers. Being immersed in each new Greydisc label disc is almost intimidatingly the same as walking anew through the indescribable unearthly beauty of those locales.

You get the picture. This is NOT mainstream music by any furthest stretch of the imagination, and one must be possessed of goodly intelligence to truly appreciate the immense qualities residing in every single song emitted by Kastning and cohorts (Mark Wingfield, Michael Manring, Carl Clements, Siegfried, etc.). In proof, here's a 2012 WFMU live spot 'twixt him and Wingfield, showing that it's not always chops that matter but invocation of mood and image:

https://www.youtube.com/watch?v=A3WDZNZ-t5A

…though these two are loaded to molars with chops as well. You can find other YouTube vids of Kastning live and then of cuts from LPs. I strongly suggest you click on 'em. Perspectives will certainly be on my Veritas Vampirus and Perfect Sound Forever "Year's Best" lists for 2016 and…FAIR WARNING!: don't ever come into my house with less than quietude, piety, and reverence when I'm listening to a Kastning CD lest I fly into werewolf phase and give ya the bum's rush back out the front door. I may be an atheist…but certain things are sacred, know what I mean?"
-- Veritas Vampirus
Issue 1,242
September 2016 (US)


Kevin Kastning, Sandor Szabo: Perspectives

"A lively world of extraordinary ambiance awaits you on the duo guitar album by Kevin Kastning and Sandor Szabo, Perspectives (greydisc 3531). Kastning has been enchanting us with his multi-string guitar music (see index to this blog for reviews) and he returns for a series of exploratory duos with multi-string guitarist Sandor Szabo. Perspectives (greydisc 3531) gives us nine structured improvisations that show off well the extraordinary capabilities of the two guitarists and their instruments.

Szabo holds forth on a 16-string classical guitar and a 16-string Contraguitar; Kastning makes use of his 36-string double Contraguitar, his 30 string contra-alto guitar and a 15-string extended classical guitar. The euphonious results are nothing less than extraordinary.

The vast capabilities of these guitars in the hands of Kastning and Szabo are beautiful to hear. Breathtakingly full harmonics, double-stranded notes, nylon versus steel stringed sonances, a full range of tones from bass to high notes, and the amazing possibilities available to the two are out front and potently present.

And the choice of notes, advanced and complex melodically and/or harmonically, makes for a modern music of deep profundity. Likely you have never heard anything quite like this, unless on a previous album by Kastning. The combination of two multi-stringed guitars and the talents of the two are unprecedented nonetheless.

Anyone who plays or even just appreciates acoustic guitar music will find this album exceedingly fascinating, beautiful and rewarding. This is tour de force music for super-guitars, played by two super-guitarists!"
-- Gapplegate Guitar Blog (US)
November 2016


KEVIN KASTNING - SANDOR SZABO / Perspectives

"Let us again marvel how Kastning has more guitars with more strings than Carter's has pills and how he plays them with more duet partners than Carter's has pills and how he does it all without repeating himself no matter how many releases he releases in toto. Pairing off with Szabo for their sixth release together, they find the sweet spot where Windham Hill used to collide with ECM all the way down to the cover picture and layout of the old Hill dates from that time. A masterful adult listening date, you can't say they do so much with so little when their guitars have 36 strings. A first class audio getaway, even it's outré avant garde moments feel right in the pocket rather than right from the Twilight Zone. First class stuff all the way."
-- Midwest Record magazine (US)
August 2016


KEVIN KASTNING & SÁNDOR SZABÓ
Perspectives
(Greydisc)

"Referred to by guitar enthusiasts as fretboard explorers and sonic experimentalists, Kevin Kastning and Sándor Szabó return in 2016 with Perspectives. In the years between their 2012 CD, The Book of Crossings,, Kevin Kastning has broken immense ground in the guitar world in part thanks to his implementation of the 30-string Contra-Alto guitar and his 36-string Double Contra guitar. Coupled with Szabó's performance on his 16-string guitar, between the two, the sound of 52 guitar stings resonating at the same time is par for the course. This vast array of guitar strings played on futuristic guitars is made all the more significant in light of the mesmerizing improvisations caught live during the Perspectives recording sessions in late 2015. Speaking about once again recording with the Hungary-based Szabó, Kastning tells mwe3.com, "Sándor was able to come to the US in October 2015, and we spent several days in the studio. Perspectives is the first album release from those sessions, with more to come in the near future."

A critically acclaimed guitarist and composer and an expert mastering engineer—who works on various Greydisc recording projects a half a world away—Sándor was eager to once again record with Kastning in New England and specifically on this first project featuring his 16-string guitars paired with Kastning's 30- and 36-string guitars. Sándor explains, "When I first heard Kevin's 30-string carbon guitar I knew we entered to a new era in the history of the acoustic guitar. Kevin's guitars are perfect instruments and they are an acoustically perfect fit to my wooden guitars. Of course we were very curious how our guitars sound together and bit by bit we managed to create a really never-before-heard soundscape which will be the standard for us in the years to come. We both use strange tunings and multiple strings because this is the only way to extend the musical potential of the guitar. So we were at the threshold of a new world and we just jumped into the unknown." Featuring nine tracks that clock in at 54 minutes, Perspectives is the most illuminating album yet from these two groundbreaking guitar figures. Much like the CD cover art for Perspectives, featuring two windows, Perspectives is the product of two guitarists who, while maybe looking out / in different windows, see the same views and arrive at a sonically similar vantage point. A true study in fretboard logic, combining the ancient and the futuristic, on Perspectives, Kevin Kastning & Sándor Szabó take the guitar boldly to where no player has gone before."
-- MWE 3 magazine (US)
October 2016


Kevin Kastning/Sándor Szabó: Perspectives

"Kevin Kastning is an American guitarist who is most noted for his work with multiple string guitars like the 36-string double contraguitar and the 30-string contra-alto guitar. He has done considerable work Mark Wingfield, another excellent guitarist, as well as Sándor Szabó who he last worked with in 2012 on The Book of Crossings album. In October, 2015 they started working on new material and the result is Perspectives, the first of a series of albums that will be produced from those sessions.

Kastning is a virtuoso guitar player and he has delivered the goods on every recording of his I have heard. As to be expected his new album does not disappoint. This is a mesmerizing and mellow body of work and the two guitarists blend together seamlessly. Besides the 36- and 30-string contraguitars Kastning also adds 15-string extended classical guitar while Szabó adds 16-string classical guitar and 16-string contraguitar. Their playing is both moody and vibrant combining elements of improvisation and composition. The creativity shown by both guitarists is at a very high level and the textures they create are both harmonious and sometimes even a little disconcerting.

This is one of those albums that you really need to listen to a few times to fully appreciate. Instrumental acoustic music that is definitely outside the box of conventionality. Go to the artist's website for more information."
-- Sea of Tranquility magazine (US)
October 2016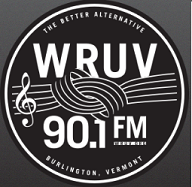 "Continuing their improvisational collaboration, these are beautiful pieces for extended string classical guitar (amongst others) and contraguitar (with others)."
-- WRUV-FM
Burlington, Vermont (US)

"Great album!"
-- Leonardo Pavkovic;
MoonJune Records (US)