Kismaros is named one of the Top Albums of 2018 by MFTOSOTR webzine.

KEVIN KASTNING/BALAZS MAJOR
Kismaros
(2018 - Greydisc Records - USA)


"A stirring and exotic, almost out of body equal collaboration between two masters, American born Kevin Kastning (30 string Contra-Alto guitar) and from Hungary, Balazs Major (various world percussion), that runs out of adjectives when trying to describe. Certainly mysterious, sometimes otherworldly, always exemplary. The pair effortlessly explore endless textures, spaces, nuances, and terrains. 'Kismaros' consists of seven movements, all kept exactly as originally performed, in the order as created. The entire recording was done in a single day, in a concert hall in Hungary, named Kismaros (no mystery to the title now), while Kastning's trio was on the 2018 European tour. The well seasoned artists have worked together on two previous recordings under a trio setting, but this is their debut as a duo.

They stay spontaneous, improvising wondrous and equal parts, that float along a stream of consciousness unlike any other. This leaves the listener with room to contemplate, to take deep breaths, and to soak in the beautiful artistry occurring between Kastning and Major. Each movement has a fresh feel (as it should), and like the different seasons of the year, one echoes spring with new life, the spreading of greenery, scent of flowers, and sounds of nature. Another brings the cool crisp air of autumn, and then sunbeams and bright meadows of summer. Then a snug fireplace setting, and quiet winter, with its faint sounds of wind and snow. The imagery and atmospheres are vivid and easy to imagine for the listener, as the two musicians play so lovingly.

With patience and your undivided attention, both the music and the scenes are gifted in kind. Both artists are in the moment throughout. You can be in the moment too. Just listen and relax. The gorgeous cover art (a photograph by Laszlo Hutton) on this gatefold digipak, does justice to the music inside. Just over 50 minutes of bliss and creations that speak to the soul."
-- Big Beautiful Noise webzine (AUSTRALIA/US)
February 2019
©Reviewed by Lee Henderson 1 - 5 - 2019

KEVIN KASTNING & BALÁZS MAJOR – Kismaros
Greydisc 2018
by Dmitry M. Epstein


"Strum and rhythm laid bare to build a vision of momentary monumentalism.
Given all their improvisational angle, it's not easy to see spontaneity in Kevin Kastning's pieces, yet these seven numbers – laid down in a single morning and presented here in order of appearance – shed a different light on the guitarist's creative approach. Titled after the Hungarian village that the American visited on his European tour, "Kismaros" is possessed with strange spiciness, coming from Balázs Major's percussive fantasies which serves as canvas for the guitar to paint on in almost timid strokes, as opposed to what the two artists do when bundled in a trio with Sándor Szabó who linked them in the first place.
In the span between cymbals' rustle and occasional splashes of strings on "Kismaros I" and the romantic ripples of "Kismaros VII" – yes, defining the tracks' actual meaning is left to the listener in additional aspect of freedom – silence plays a prominent role, setting up pregnant pauses without aiming at tension even when notes hit the bottom end and bounce off. Major's subtle groove may inform KK's strum with a trance-like, tribal vibrancy but, keeping drumming to bare minimum, "II" has a wind of suppressed grandiosity about it, while the surfaces that are being hit in "V" reveal a harder veneer to the duo's rapport.
Quite unexpectedly, the barely-there "III" opens its shell to let out a glimpse of folk tune, whereas "VI" opts for Renaissance sort of fusion transparency which is rather intense in places. Still, it's the 10-minute "IV" that goes for the greatest dynamic amplitude and contrasts sticks' gentle touches with fierce, if brief, attacks on fretboard, all falling for a filigree interplay. Born on the spot, the music's beauty is elusive and impressive at the same time, the name "Kismaros" sounding like a spell – and magic is there, indeed."
-- Let It Rock (CANADA)
November 2018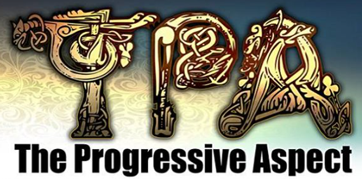 Kevin Kastning & Balázs Major – Kismaros

Article by: Zachary Nathanson

"There's not a single stop sign when it comes to Kevin Kastning. It's been a good while since I've listened to Kastning's music, so it's time to dust off my albums and dig into his work. Whether it's his collaborations with Mark Wingfield, Carl Clements, or percussionist Balázs Major, Kevin has never let me down when it comes to the challenges he's released, he always come up with some new puzzles to put inside the Rubik's cube.
This year, Kevin and Balázs are a duo for the first time with Kismaros, on what is probably their fourth collaboration. Recorded on 15th May during the 2018 European Tour at the Kismarosi Muvelodesi Concert Hall in Kismaros, Hungary, Kastning and Major bring their 7-part suite to life, creating both the magic and minimal sounds.
They create dark, traditional, and eerie textures that surround themselves with an exuberant atmosphere. Kevin's music may not be everyone's cup of coffee, playing his 30-string contra-alto guitar throughout; it is like walking through some of the paintings by Jackson Pollock or Salvador Dali. As you listen to the seven-part suite of Kismaros, some of the pieces can be vast with immense spacious areas that can be both risky and dangerous.
But as I've mentioned about the Rubik's cube that Kevin and Balázs have created, it's even more challenging than ever. It is part avant-garde with some surreal edges, an echoing forest that is howls right back at you. Kevin Kastning has always challenged my earbuds with his releases and the collaborations he teams up with.
Kismaros is a brainstorming and creative conceptual door-opening experience. I would love to see both Balázs and Kevin work together as a duo again in the near future to see which doors they are able to open next."
-- The Progressive Aspect webzine (US)
November 2018

Kismaros is named as one of the Top 20 albums on the Secret Music program for August/September 2018 by WVKR-FM radio in New York.

"Kismaros, a unique 7 track album was recorded before lunch in the small village of Kismaros, located on the banks of the Danube in Hungary; not by design, more by accident, with the final product of the recordings making it in totality to the album. A trial duo track was being recorded by Kevin Kastning and percussionist Balazs Major in the morning: a piece that mutual friend Sandor Szabo, who appears with Kastning on a number of his previous recording, considered had a good energy, so good that it would be an excellent thing to continue on with the recording process. By lunchtime on that day the work was complete.

Kevin Kastning also made this recording using only one of his many unique guitars, the 30-string Contra-Alto guitar, a complete change for him and one that as it turned out, proved to be an excellent choice, as it contributes to half of the music recorded on this album. On this album percussionist Balazs Major's incredibly unique sound blends perfectly with the style and vibe of Kastning's music, to create a form of music that will appeal to the purist and the lover of seriously good acoustic music.

Considered as a leader in his field, Kastning's background, consisting of Classical and Jazz components, contributes to what could be considered as a minimalist style that contains elements of both disciplines. This could very easily be considered as an evolution of both technique and style which is definitely not mainstream in any sense, but if in the right space, enjoyable; a bit like a jazz jam session, which is a style that is unique unto the moment of conception.

On Kismaros, the elements of what Kastning considers essential ingredients in his work, which are, in his words, "Harmonic density and melodic angularity. Elements of nature. Multi-dimensionality. Abstractions. Aural paintings. Emotions that can't be conveyed or made tangible in any other way. Orchestral textures and depth," all of which are seamlessly combined to create an incredibly likeable and enjoyable vibe.

The work is enigmatic, challenging the concept of music and percussion, but somehow the unique and unusual style of the creation, often reminiscent of a classical structure, only to be upstaged by a more abstract jazz style, permeates to bring freshness to the work which is most enjoyable."
-- Blue Wolf Reviews (AUSTRALIA)
September 2018


Kevin Kastning / Balász Major — Kismaros
(Greydisc GDR 3542, 2018, CD)

by Peter Thelen, Published 2018-08-20

"If I had to review this collaboration between Hungarian percussionist Balász Major and American guitarist Kevin Kastning in a single word, it would be "sparse." Sparse in a good way, not thin or uneventful, but more of an introspective spacious world where each of the players gives the other plenty of expressive room to wander and create in real time. On the opening cut, "Kismaros I," Major makes the first move, a gentle splash on cymbals, after which Kastning responds with a single chord, then Major continues, with Kastning responding with several notes on his 30-string, then a low tuned hand drum finds its way into the mix, until both players find a telepathic way forward together, eventually developing a live groove that the listener can wrap their ears around. Neither player is ever crowded out by the other, there is always plenty of room for even the most subtle sounds to be heard. Almost nine minutes later, the piece winds down to darkness, and the next one begins in a similar fashion. Kismaros is a series of seven long tracks that develop in a way similar to the first one just described, but each following a different path through the shady forest of gentle colors and dreamy expressive tones, punctuated by Major's percussive telepathy, in the essence of primal musical communication. The compositions are happening in real time, with both of the players creating on the fly without any preconceived ideas going into it, just letting the spirirual flow of the sound happen at will, and in turn creating an all-enveloping fabric of sonic freedom. The urge to draw comparisons between this and earlier works involving Kastning, or even other artists is strong, but I won't give into it, because Kismaros really is a unique experience."
-- Exposé Magazine (US)
September 2018


KEVIN KASTNING / BALÁZS MAJOR: Kismaros
"In 2018, New England guitar conceptualist and Greydisc label founder, Kevin Kastning traveled to Hungary for his first solo tour in Europe. Kastning's affiliation with Hungarian musician and guitarist / composer Sándor Szabó is world renowned, as the duo have recorded several albums together, including two albums with fellow Hungarian composer and percussionist Balázs Major; as well as having several successful European concert tours together. For the 2018 CD release of Kismaros, Kastning joins forces with Balázs for their first duo record together, and the results provide one of the best album releases yet on the Greydisc label. What started out as one track featuring Kevin and Balázs, turned into a complete album thanks in part to Kismaros producer Sándor Szabó, who astutely captured the duo and encouraged them to keep recording after the first track was completed.
Such sonic spontaneity is rare but not uncommon in the freeform improvisational world of first class musicians such as Kastning and Major. In his commentary on Kevin Kastning's web site, Sándor Szabó compares the Kismaros sessions to music that guitarist Egberto Gismonti and percussionist Nana Vasconcelos played during their 1980's tour of Hungary. That heightened sense of guitar extrapolations mixing with magical percussion can be heard and appreciated on Kismaros. Commenting on the Kismaros sessions, producer Sándor once again recalls, "What I heard on the album is again what I heard that morning: original, exotic, exciting, seducing, spiritual music. For me this is a new music; another reference which proves that there are still endless possibilities in a guitar/percussion duo to explore. I am very glad to be part of this kind of creation." The intriguing Kismaros album cover art perfectly captures the ethereal and magical sense of the music on the CD. Fans of Kastning's more recent albums—as well as the 2013 CD release of Becoming, featuring Kevin recording with Balázs and Sándor—will note that the entire album was played by Kastning's famous 30-string Contra-Alto guitar and the myriad of percussion instruments played by Balázs. A creative and visceral listening experience, Kismaros is improvisational guitar / percussion music at its finest."

- Music Web Express webzine (US)
August 2018


KEVIN KASTNING & BALAZS MAJOR / Kismaros: "The first duo set by these two long time pals, this started out as an experiment to see where the 30 string guitar and percussion would wind up as equal partner in composition. It wound up being a finished album by lunch and you can feel the heat of passion no matter how cool school the actual playing is. Experimental without ever lapsing in to pots and pans country, it veers toward egghead music that you don't have to be a brainiac to get entangled with. Wild."
- Midwest Record webzine (US)
July 2018

Kevin Kastning & Balázs Major: Kismaros

It's always nice being treated to another Kevin Kastning album. This time he is paired with percussionist Balázs Major and the resulting release titled Kismaros was recorded live at the Kismarosi Muvelodési Ház Concert Hall, Kismaros, Hungary. The artists have performed and recorded together previously but this is their first duo recording. This album represents the entire recording session in the original playing order.

The disc is divided into seven pieces totaling approximately fifty-one minutes. As with all of Kastning's work the pieces are experimental, laden with moody and atmospheric guitar structures. Kastning gets some unusual tones out of his 30-string Contra-Alto guitar and the playing is crisp and clean. The recording quality is truly exceptional. Major's percussion work is often very busy contrasting with Kastning's slowly evolving chords.
While this release won't likely garner many new fans, Kastning's work always pushes the envelope of ambient music, brimming with creativity and experimentation. It's not for everyone but when the lights are turned down and you start to drift away this would be a fine album for your mind to absorb.

- Sea of Tranquility (CANADA)
February 2020

"In the early 1980's, the famous duo of guitarist Egberto Gismonti and percussionist Nana Vasconcelos played in Debrecen, Hungary on the greatest Hungarian Jazz Festival of that time. It was a great experience to go to that concert with my percussionist friend Balázs Major to see and hear the two giants. Egberto and Nana played a new kind of music influencing us so deeply that 36 years later we still recall and mention that magical concert. At that time, a percussion/acoustic guitar duo was unusual; this was made even more striking by the exceptional way in which the two Brazilians played together. From that moment, they became the main reference for us as a duo in many aspects: original, exotic, exciting, seducing, spiritual, and more.

Since that time, Balázs and I released several duo albums and and sometime I still recall that music and try to judge how much we could achieve of the aspects of this reference music.

In May 2018, after our European tour, we came together with Kevin Kastning and Balázs Major to record new trio pieces, but the recording day did not begin as we had planned. Kevin and Balázs started to improvise just to warm up, and after a few minutes I had goosebumps on my arms and I wished that they would play more and more. When they finished the warm up, I suggested them to go on with playing and recording in duo because I had just heard such magical moments which should be recorded for an album. It happened so. Since that time, the CD is released and in hearing the music of Balázs and Kevin, Egberto and Nana comes into my mind as a reference. What I heard on the album is again what I heard that morning: original, exotic, exciting, seducing, spiritual music. For me this is a new music; another reference which proves that there are still endless possibilities in a guitar/percussion duo to explore. I am very glad to be part of this kind of creation."

- Sándor Szabó
Vác, Hungary
16 June 2018

"Kismaros is the coolest yet, man. Balazs is completely insane (in the best possible way) and a perfect compliment to your style. It's like hearing Fischer v. Spassky."
- Will Clipman (USA)
7-time GRAMMY(R) Nominee and Canyon Records percussionist with R. Carlos Nakai

"Listening to you and Balazs on Kismaros... Wow! super good! - you sound great together - Sandor was wise to encourage you to do it right then and there. You and Major are full equals in these duets: it's never that one leads while the other supports, but rather that each contributes equally (melodically, harmonically and rhythmically) as the player/composer he is, while simultaneously sensing what is to be, and together you are both discovering and revealing beautiful and complete forms in sound and time. As I hear the pieces, they are the work of single soul. This combo really stands out for me. My current fave of yours."


- D. Siegfried (USA)
Guitarist and composer

"I've just listened to Kismaros, this is outstanding. I found it spellbinding and innovative in every sense. Every track is as good as the track I heard on Facebook. I was completely rapt by the whole album, it is a tremendous work. I honestly don't know how you improvised a lot it, it is just so continuously inventive and continuously in the zone. You seem to be spontaneously improvising fully formed and beautifully realised classical pieces. Yet the music was so beautiful, it didn't seem to matter. Genius is not a word I use often or lightly, but in this case, I think it's very apt. "
- Mark Wingfield (UK)

"A good combination: a Lake Winnebago sunset on a perfect Missouri summer's eve, and new music from Kevin Kastning and Balazs Major.
Thanks again, man."

- Mike Metheny (US)

© 2018 Greydisc Records / Suigeneria Music [BMI]