Ethereal IV: Reviews and Quotes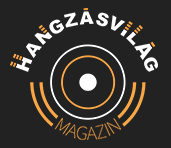 Ethereal IV - Kevin Kastning, Sandor Szabo, Balazs Major (GREYDISC; US)
Kevin Kastning, Sandor Szabó's and Balázs Major's album Ethereal IV (Greydisc GDR3560), released by Greydisc Records in the USA, could be called a Hungarian publication.

Not only because two-thirds of the trio performing the compositions are Hungarian, but also because the recordings were made in Kismaros during Kevin Kastning's European tour in 2018. Officially released earlier this year, the album, as its name suggests, is not without precedent. Although the recent album cannot be considered an integral continuation of the previous release, "kinship" is indisputable.

Featuring: Kevin Kastning – 30-string Contra-Alto guitar, Sándor Szabó – electric guitars, Balázs Major – percussionist.

Regular readers do not need to be presented with similar sounds – dreamy and surrealistic improvised – which open new portals to open new spiritual/spiritual feelings for the listener. On this rare-atmosphere album, the trio released six long music tracks that are as closely coexists as if they were twins, but it is clear that what is happening here can only be the result of well-tried improvisation.

Major's all-out punches during the six episodes are very varied, sometimes consisting of hand drums, cymbals, and other lighter touches that seem to exist directly below the surface. It acts as a guide track for guitarists. In that eight or nine minutes, a lot can change, including a complete change of direction, while the spirit of the piece remains intact. Kastning plays his 30-string Contra-Alto guitar, both as a conductor and as an accompaniment, reaching the diversity of the panorama of acoustic sounds. Sándor Szabó brought a number of instruments for recordings, mainly electric guitars, but he also uses live sound processing and effects during recordings.

Listening to the album, we are most interested in films in which events seem to take place independently of each other, in several strands. Then in the last half of the film everything will come together and then you can see the complexity of it all. Depending on the viewpoint, the repertoire runs on five or six threads. The difference in judgment arises from the fact that the sixth and final number of the album is a standalone story or the essence of the preceding five recordings. We can put forward arguments for both. Judging, I think, will be highly listener subjective. I, personally, vote for the essence.

I believe that a truly quality production can only be made if the performers know each other well. This condition is also given in connection with Ethereal IV, as the two great guitarists Kastning and Szabo have been working together for several decades. Many meaningful and unusual albums have already been released. Their current record is also a well-done piece. This guitar album isn't for people who want honey-glazed, catchy guitar tunes. In addition to the beauty of this music, it also has depth. It is a collection of real compositions that move grey matter. This is required, but repays attention. The trio's production fills in the definition of "guitar music differently" to the maximum. In addition to the artistic side, it is definitely worth dedicating a thought to the technical one. After all, the album can only be talked about at a higher level in terms of sound. It's a great gift for all guitar music lovers, but don't be surprised if you can't always recognize your favorite instrument.

Ethereal IV opens any number of new gates for students looking for new perspectives.
- Hangzasvilag Magazin (Sound World Magazine) HUNGARY
August 2021


Kevin Kastning / Sándor Szabó / Balász Major — Ethereal IV
(Greydisc GDR 3560, 2021, CD / DL)

by Peter Thelen

Regular readers of Exposé should need no introduction to Kastning, Szabó, or Major, we have reviewed many of their releases previously, including all of the previous three in the Ethereal series, and although two of those didn't involve percussionist Balász Major, the theme is similar — dreamy and surrealistic improvised sounds that open new sonic portals to provide the listener with a quieting spiritual feeling. These three musicians have been working together long enough for each to instinctively know the others' next move long before it happens. Within this sparse element, the trio has produced six long tracks that at times are so tight they seem to be composed, and I suspect to some degree that is true, but when one listens, it's evident that in what's going down here, that much of it could only be the product of well-rehearsed improvisation. Major's percussion is varied throughout the six cuts, sometimes consisting of hand drums, cymbals, and other lighter touches that seem to exist just below the surface, operating as a guide track for the guitarists to drive within, and often enough there is no discernible percussion at all. The tracks are simply titled "First Occurrence," "Second Occurrence," and so on out to the sixth, but across eight or nine minutes a lot can change, including a complete change in direction, while still keeping the spirit of the piece intact. Kastning plays his 30-string contra-alto guitar throughout, though with that he can achieve a panoramic variety of acoustic sounds, both as lead player and support. Szabó brings a number of instruments to the sessions — baritone electric guitars mostly, but guzheng and esraj as well, plus live processing and effects employed throughout the sessions. A listener can hear how all of these unique elements fit together like a puzzle to produce any desired feeling from one moment to the next as each piece proceeds; Ethereal IV opens any number of new doors for listeners seeking alternate new horizons.

-- Exposé Magazine (US)
March 2021


Kevin Kastning / Sándor Szabó / Balázs Major - Ethereal IV


A great gift for all guitar music lovers. However, don't excuse me if you don't always recognize the sound of your favorite instrument ... However, first things first.

American Kevin Kastning (born 1961) is not just an experienced and high-class guitarist (while studying at Berklee, he also took private lessons from Pat Metheny himself) and a composer, but also a talented and original guitar designer. He invented instruments such as the 36-string contra-guitar, the 30-string contra-alto guitar, 14-string, 16-string and 17-string versions of the guitars, and a host of other instruments in the guitar family. During his already long career in music, Kastning led his own ensemble Kevin Kastning Unit, worked with many musicians, including the famous British guitar luminary Mark Wingfield, known to our readers for cooperation with MoonJune Records, but since 2006 he has been working especially a lot with Hungarian guitarist Sandor Szabo.

Sandor Szabo (born 1956) came to improvised music in the early 80s. He worked mainly with an acoustic instrument, and carried away by studying non-European musical systems, he mastered playing the Middle East oud and Chinese Guzhen. On account of Szabo - more than 60 albums recorded in various countries and with different partners. He is the author of two books on contemporary oriental music and its links to Hungarian folklore. He did not neglect Sabo and electric guitars of various types, having recorded nine albums of the Echolocation series. Szabo's meeting with Kastning turned out to be happy for both musicians. They toured together many times (both as a duet and as a threesome with the addition of Hungarian percussionist Balász Major), recorded many albums, and began the Ethereal series in 2018.

Then Kevin and Sandor finished their big European tour in May with concerts in Hungary, and then in the concert hall of Kismaros they recorded the album Ethereal IV presented today without preliminary preparation and any sound overdubs. Kevin plays here on his 30-string double-necked contra-alto guitar, Sandor operates on baritone electric guitars, and Balasz operates numerous and varied percussion. I am not going to describe what I have heard, I will only say that stylistically this music is, in my opinion, a version of avant-garde ambient, and its emotional-meditational influence on the listener is extremely strong, which is not always typical for "pure" ambient. In general, this must be heard!

-- Jazz Square Magazine (RUSSIA)
Leonid AUSKERN
January 2021




Ethereal IV - Kevin Kastning, Sandor Szabo, Balazs Major
I listened with enchantment to Ethereal IV thanks to greydisc. It is a magical universe of uncharted territories.
Beyond the deep knowledge of guitars of the three musicians lies a shared artistic sensibility that leads us to a magical universe of uncharted territories. Listening to these 6 pieces infused with a fascinating spatial fluidity you may think about a collection of Pictures at a Cosmic Exhibition.
Creativity and precision merge together in swirls of timeless sonorities.
- JazzWorldQuest webzine (CANADA)
January 2021


Kevin Kastning / Sandor Szabo / Balazs Major - 2021 - "Ethereal IV"

(47:46; Greydisc)

*****+
This album was recorded at the Kismaros Concert Hall in Kismaros, Hungary, at the end of Kastning and Szabo's 2018 European tour. Here we find Kastning on his 30-string guitar, Szabo on electric, and they were joined by famed Hungarian percussionist Balazs Major. I have been fortunate to hear quite a few of Kastning's album over the last few years, and his approach to a massive multi-string instrument never ceases to amaze (he also often plays a 36-string guitar). Here we find him setting a base which is even more experimental than normal, and in Szabo he finds a perfect foil, while Major assists in taking the music in different directions. Recorded in just one afternoon, here we find the trio improvising and mixing musical threads from multiple different areas in ways which should just not make sense, but somehow do when placed in their hands. It is perhaps no surprise that the two guitarists can bounce and understand each other so much, given they had just completed a tour together, as they had learned to feel where the other musician was going and sometimes join in that direction or move in another altogether to allow the other to come in and follow them. At times reminiscent of some of the work by Markus Reuter, they also allow non-Western ideas to come into their music and at times it can feel quite Oriental, and others Asian, yet always with the feeling of experimentation and allowing the fingers to fall where they will and for the mind to follow. Kevin is the inventor of the 36-string Double Contraguitar, as well as the 30-string Contra Alto guitar featured on this album, and this provides him with a wide expanse of possible note combinations, while Szabo is using many effects pedals to create otherworldly sounds. Somehow, within all this, Major must find his own path and perhaps it is not surprising that at times this means he utilizes a large number of cymbals, while at others his role in the piece is best portrayed by sitting back and waiting the right moment to make an impact. Yet again this is a hugely successful outing by Kastning, whose albums always move in interesting and unexpected directions. It may not be mainstream, but it certainly is intriguing.

- ProgressoR Magazine; October 2021
(Uzbekistan)

"I finally carved out some time to give your latest release a spin: further adventures at the outer limits of experimental sound. Enjoyed the exotic cymbalism and even thought I heard some udu in there. Keep pushing the envelope!"
- Will Clipman (US)

"Ethereal 4 is totally to my taste, I think I told you before that I really like this band setup, with percussion and electric baritone guitar. This album seems to be a little bit more "busy" than the other one that I already know and love. In a great way busy I mean. All very tasteful songs, the one that I find especially moved me is #3 ...and #5, ... or all of them.... really nice sound work and playing my friend!"

- Dieter Kaudel; K&K Systems
(US/GERMANY)

© 2021 Greydisc Records / Suigeneria Music [BMI]